Search Engine Optimization (SEO)
Impact Your
Pregnancy Center
with SEO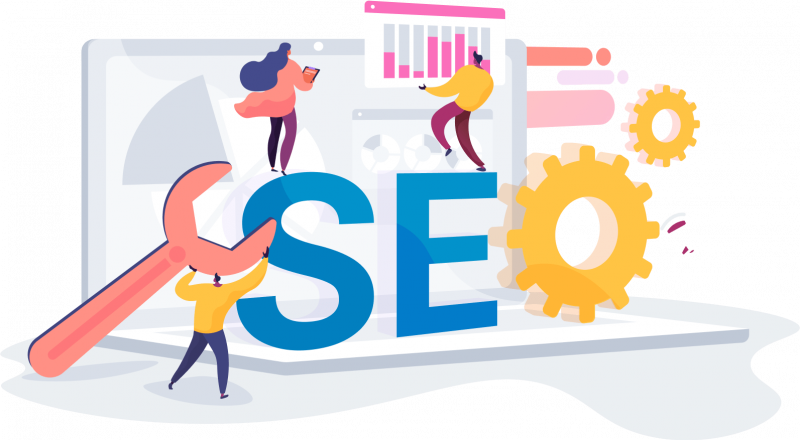 SEO (Search Engine Optimization) is the process of increasing your website's organic search results on on search engines. Increasing organic search results means your website will show up when a user is searching for a specific keyword or phrase related to your organization and services. This allows more people to find your website who need your services, resulting in more appointments.
Search engines such as Google and Bing look for certain things when deciding what websites they display in their search results (SERPs). Essentially, these search engines are trying to provide the best answers to the query the customer is asking.
Unlike paid ad results, organic search results cost you nothing when a potential customer clicks on your website.
SEO for Pregnancy Centers
We take a holistic approach to expanding the reach of our pregnancy centers. We start with the website and SEO to lay the foundation for a successful campaign.
There are many components of SEO, from making changes to a website's code and architecture, to updating and improving content, to building links and citations around the web. RankMonsters is an experienced SEO company and we've created a strategy that works and allows us to guarantee results for pregnancy centers.
With just SEO, option information appointments increased resulting in saving an average of 10 babies per month = $50 per life.
Local SEO for Pregnancy Centers
We do the following tasks for your SEO. Many of these steps are updated monthly, as keywords change and ranking factors change.
On-Page SEO:
Make sure the parent and child pages flow in a logical order.
Internally link your pages for search engine crawl spiders.
Index your sitemap with search engines.
Fix broken links and 404s and create custom 404 page.
Optimize pages with relevant keywords and keyphrases.
Check and replace H1, H2 and lower headings for logical flow.
Optimize and ALT-tag website images.
Custom create meta descriptions.
Analyze and optimize URL slugs.
Optimize schema on-page where appropriate.
Create 301 redirects for outdated pages.
Combine pages with competing content for a more streamlined user experience.
Analyze and optimize SEO titles.
Seek out and create backlinks to relevant domains.
Be sure pages aren't over-optimized (over-optimized pages get pushed down in rank).
Update pages for E-A-T parameters.
Minify oversized .js and .css files.
Compress and optimize slow-loading images.
Work to minimize LCP (largest contentful paint) load times.
Work to minimize FIS (first input delay).
Work to minimize CLS (cumulative layout shift).
Keep pages in peak performance in line with Google & Bing standards.
Off-Page SEO:
Local Citations – Citations are a vital part of your SEO portfolio. They play a key role in helping your business or organization be found online. Citations can include any listing or profile featuring your business on the web, including profiles on Google My Business, Yellow Pages, Yelp, Facebook, and many more. It is important to have access to every citation so that we can update and/or remove information when changes occur. Search Engines look for consistency across all listings, so if there is misinformation (wrong name, address, phone number, or website URL), it will hurt your SEO efforts.
Citation Audit
Citation Cleanup
Citation Building
Google Business Posting – Weekly posting through Google My Business to increase your placement within the Google Map Listings and organic search. By creating posts, you can place your timely text, video or photo content in front of customers when they find your business listing on Google. This, in conjunction with posting on a regular basis, helps increase your placement within the local Google Map Listings.
Link Building – In addition to building links from citation sites and networks, RankMonsters will also work to earn links from other related or high-value websites. We identify the sites we want links from by looking at pages linking to your competitors or to related high-ranking websites in your industry. We then submit your website or content relevant to your website in order to earn a link back to you. This includes pushing your blog out to other websites and online news resources. We will also detail all links earned from our efforts in your monthly report.